PRESS PLAY ON THE MUSIC THEN SCROLL:) memories from past blogs xD
anitsyn all i can imagian is u getting sat on by a chubby dude xD lolzCaisley4Eva (talk) 00:44, August 3, 2012 (UTC)
Anna:
ur so crazy in a good way:PU luve JB
Tay:

thx for particapating (however you spell that xD) SPIRIT WEEK IS NOW OVER! Change your icons back to the old times now :) ooorrr if you like your icons, keep it that way. BYEE! And better be on chat for the after party!
Ur the strangest person i know!
Celeste:
ur great w/ agroup, but dnt let ppl push u around or bully u
Roquel:
funny and sweet
Cici and Alyssa:
Fashionable, funky, fun
Anitsyn:
strange; crazy; funny; luves cat
Lindsey:
Super Friendly:)
Aim higher in case you fall short. ♡
You don't have to be afraid To put your dream in action Your never gonna fade You'll be the main attraction Not a fantasy Just remember me When it turns out right Cause you know that if you live in Your imagination Tomorrow you'll Be everybody's fascination In my victory Just remember me When I make it shine

Just like you did :D
~Ilona:)
it was annouced in a shake it up commercial. The episode was part of prom night.
I decided to through an ANT Farm wiki Prom that night!!! i don't have details about when it is, but i will soon:)Edit
this will be prom formal. if u dnt know wat that is, all i can say is "wow......" I dont care is you fly solo, in a group, or with a someone. However, i will hold a vote for prom queen and king!!!!!!!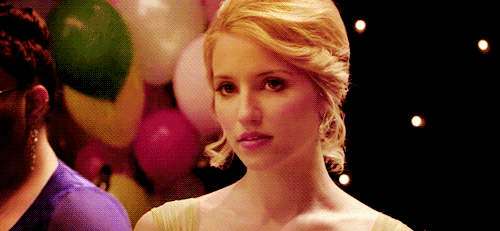 i really dont know what -A wants (yes im now calling them A) im A's main target no matter WHAT i do! :( btw I LOVE WAFFLES xD ~Ilona:)
Happy Easter Everybody:)
I've hidden ur gifts on different pages! Go find ur present. Plz, don't tell people where u saw theres, it would ruin the fun!
At the end of spirit week, i'm throughing a party:) To show you're a guest, change ur pro pic 2 ur fav ant farm character. We meet in chat 6-7pm! It'll be a fun get together:) Tell ur friends xD

I just made th e luck 35,000 edit, so I got 100 points:)
Hidden Pretty Little Liars Message:
1 xEmily
2 xxxAria
3 xxHanna
4 xxSpencer
5 xxxxxxxAlison
6 L
7 i
8 a
9 r
10 s

Prettybaby is nominated for featured user:) GO VOTE 4 HER!!!! Congrats Anna:D
Caisley is the nominated paring, and favored to win! GO CAISLEY:P
Episode wise IgnorANT as Bliss is favored, but Slumber Party ANTics is in a close second.
CONGRATS ANNA!!!!!!!VOTE PRETTYBABY!!!!!!!!

What Are You Afraid Of?I'm afraid of Spiders and bloody clowns. Tell meh wat ur afraid off, get it off you chest. ~~ This session is free, others cost A$9.99 plus an annoyance fee.
Mimi1239~Mimi
Flynalover~Taylor
Prettybaby~Anna
Cylover~Roquel
Livetosinger~Alexis
FasionGal~Cici & Alyssa I'M SO SRRY 4 4GETTING U, I THOUGHT I PUT U!!!
Flyna4eva~ Celeste so srry 4 4getting u, so srry
Llona:)~Anitsyn~I don't know u, but i've heard bout u from bffs
Folive4Eva~ She's awesome!!!!! I can't believe i 4got to put her!!!! :D
cutecoolgirl~Arianna
===IF UR NOT ON THIS LIST, THE TALK 2 MEH. I PROBABLY DNT KNOW U, THAT'S ALL!===
Accomplishment!
Why is the sky blue? What's 142,145 x 24,552? What is autism? What doe the autistic name something scary about a spider and snakes? Riddle: It can be high name something scary about a spider and snakes? Riddle: It can be high or low, starts with a V? Do you were tie belt and overalls? Fillin this blank Super _____
illumination travels through the atmosphere, the size of airborne particles and atmospheric molecules, and the way our eyes perceive color, 3,489,944,040;a pervasive developmental disorder of children, characterized by impaired communication, excessive rigidity, and emotional detachment, what was the last question?Caisley4Eva (talk) 00:40, August 3, 2012 (UTC)Kay hey guys! It's Roquel and I have a bit of a favor. Ilona:) and I've come up with
2 SPIRIT WEEK!!!!!!!
3 Directions/instructions
Drum role please
......or for your role models! lol
For the whole week starting spring break or when your available, we are going to change our icons to different pics every day this week. Join if interested!

Sunday:Any hunger games character icon
Monday:JB I cons
Tuesday:Selena Gomez icons
Wednesday:Ariana Grande
Thursday:Taylor Swift
Friday: 1D
Saterday: RANDOM ICON that has to make us go:Wh'at?
1 Another blog comes another idea and my idea is Act-a-likes useing Disney/ Other charcters :P
'2 * Now, I DO NOT wanna offeneded anybody but these people sometimes remind me of these charcters'
'3 Lindsey: Cat Valentine'
'4 Alexis: Tori'
'5 Taylor:Aria'
'6 Friendly,helpful :) i think of u as the pretty one, i guess XD'
'7 Celeste: Taylor Swift'

7.1 'Sweet and talented, dreamer

'''8 Roquel: Rocky (idk)'''
9 Hades: Beck (i dont know u well but yea...)
10 '
11 Mimi:China
12 Cici and Alyssa: Aly and Aj
13 Anna: Selena

13.1 Smart, crazy (good way), FUN :)))
13.2 And me u ask?
13.3 I Tag these people to do something like this but better
13.4 KK see ya
'''Happy, cheery and super friendly+ loves cute things and sweet'''

'''Funny,nice, creative'''
'little miss perfect, bestest friend a girl like me could have'
Biggest Memory:
Sorry! This site is experiencing technical difficulties.
Try waiting a few minutes and reloading.
Community content is available under
CC-BY-SA
unless otherwise noted.